Our Impact :
Yelikeli , is a small village in Seloo Taluka in Wardha District of Maharashtra , India. Maina Foundation in collaboration with the Dept of Community Medicine JNMC, Sawangi (M), Wardha initiated the breast cancer awareness program in this village in July 2016 lees.
560 women have since been covered with our baseline survey. Each of them has been given a tracking card so that documentation is transparent. Of these 150 females have been included for general examination and investigations.
5 amongst them have been diagnosed of benign breast growths like fibroglandular tissue in breast, fibroadenoma or fibroadenosis ( BI RADS CATEGORY I,II or III) in mammography and one of them, is posted for surgery of her breast lump in Sawangi hospital.
A mobile bus was used for conducting pap smear, clinical breast examination, mammography, random blood sugar, haemogram, BP and BMI measurement along with general health examination. We thank the entire team of   Dr. Abhishek Ingole from the Dept. of Community Medicine JNMC who is the Project Co- Ordnator for the BCASP Project under Maina Foundation, for their commitment to the cause.
This is the impact of creating breast cancer awareness. Please donate so that we can reach more villages. Have a look at the pictures of this project……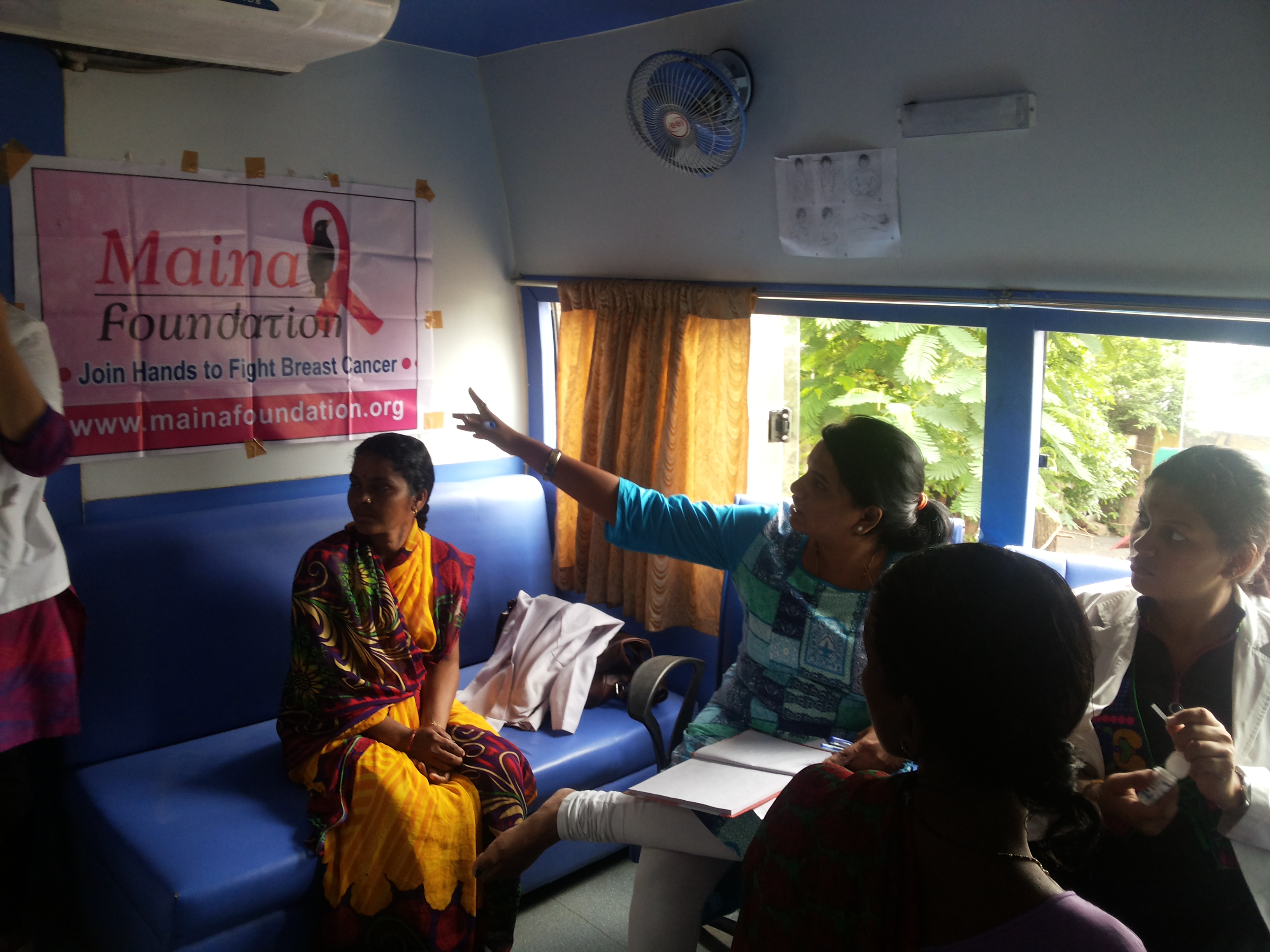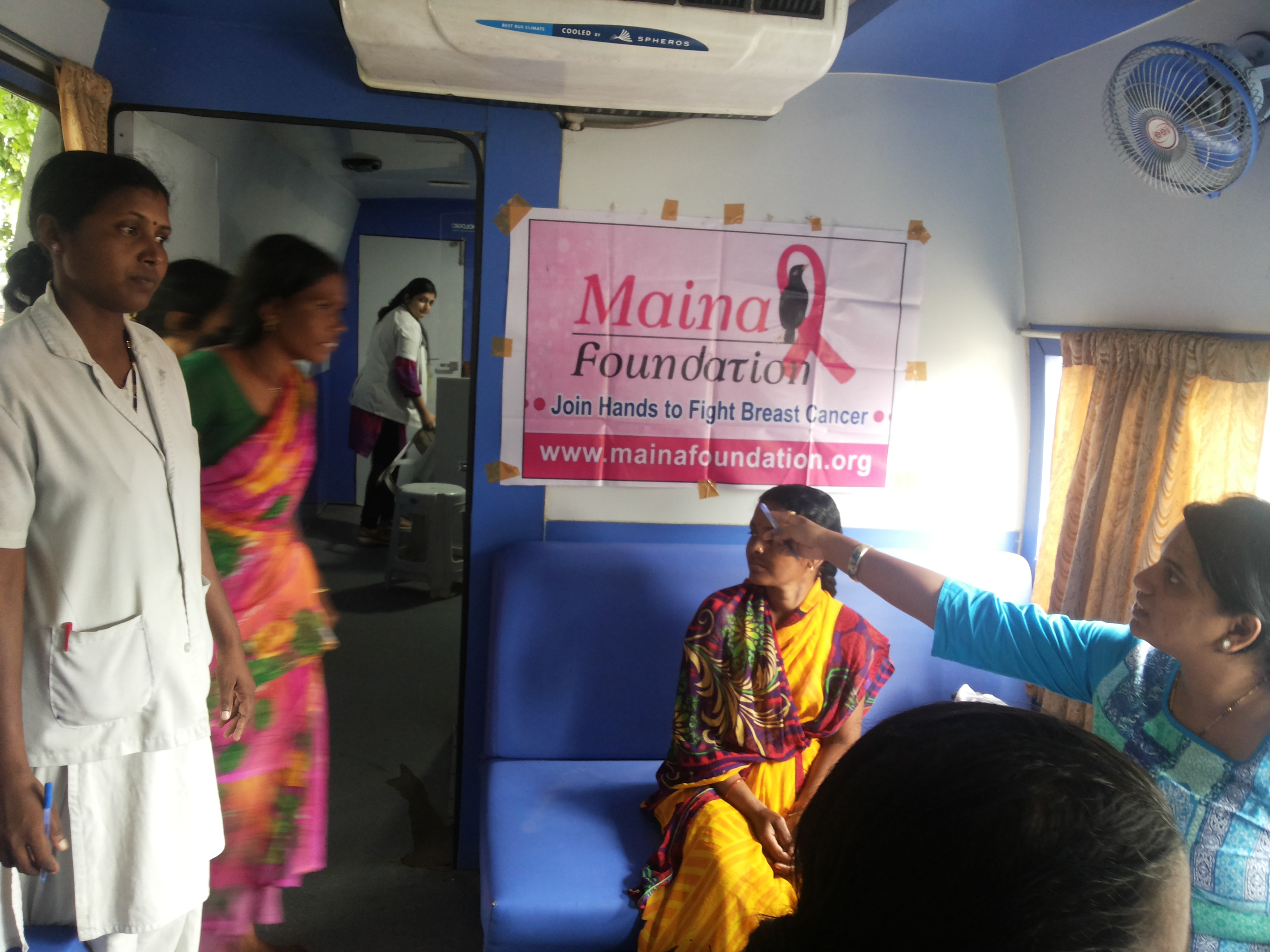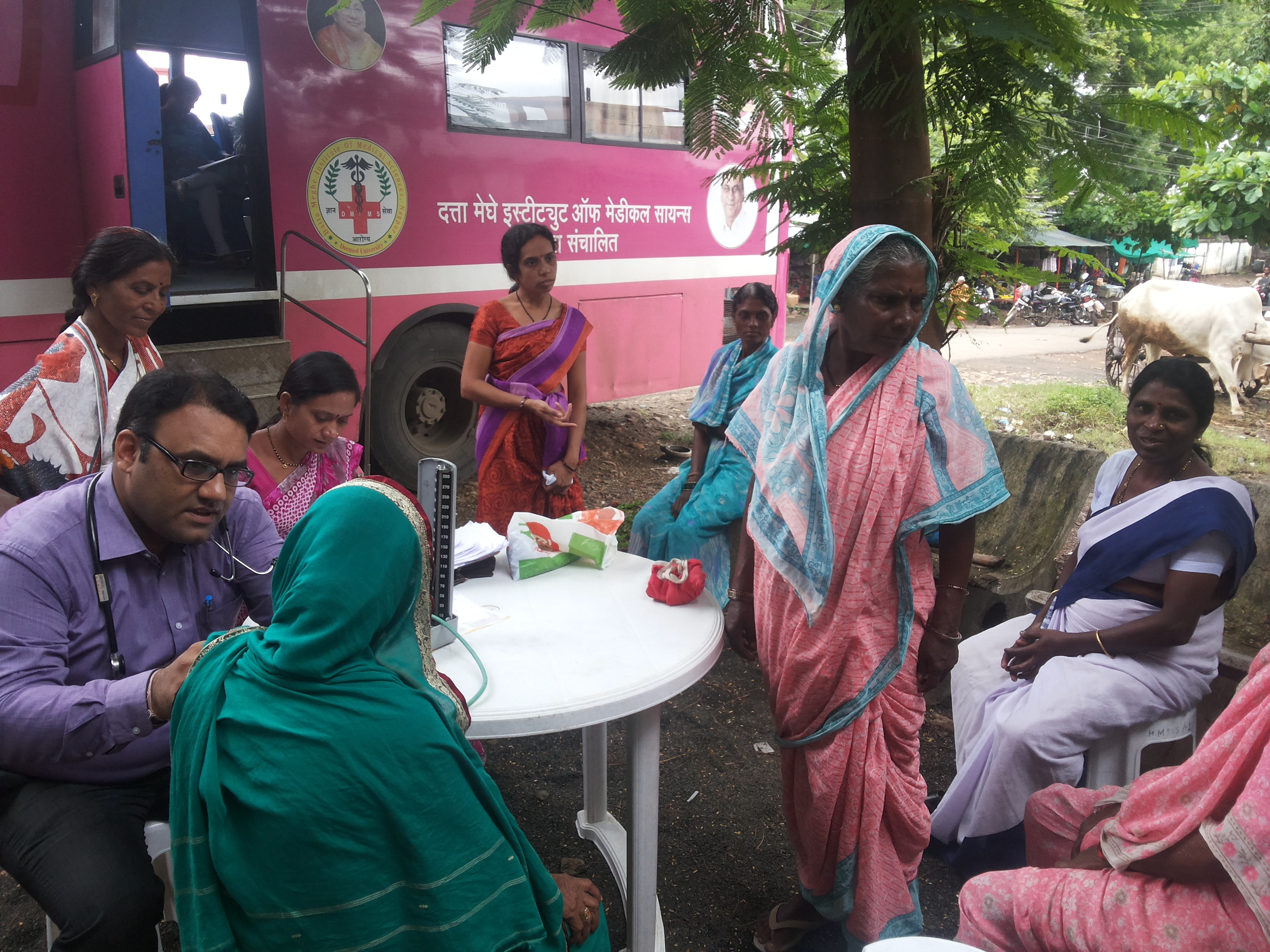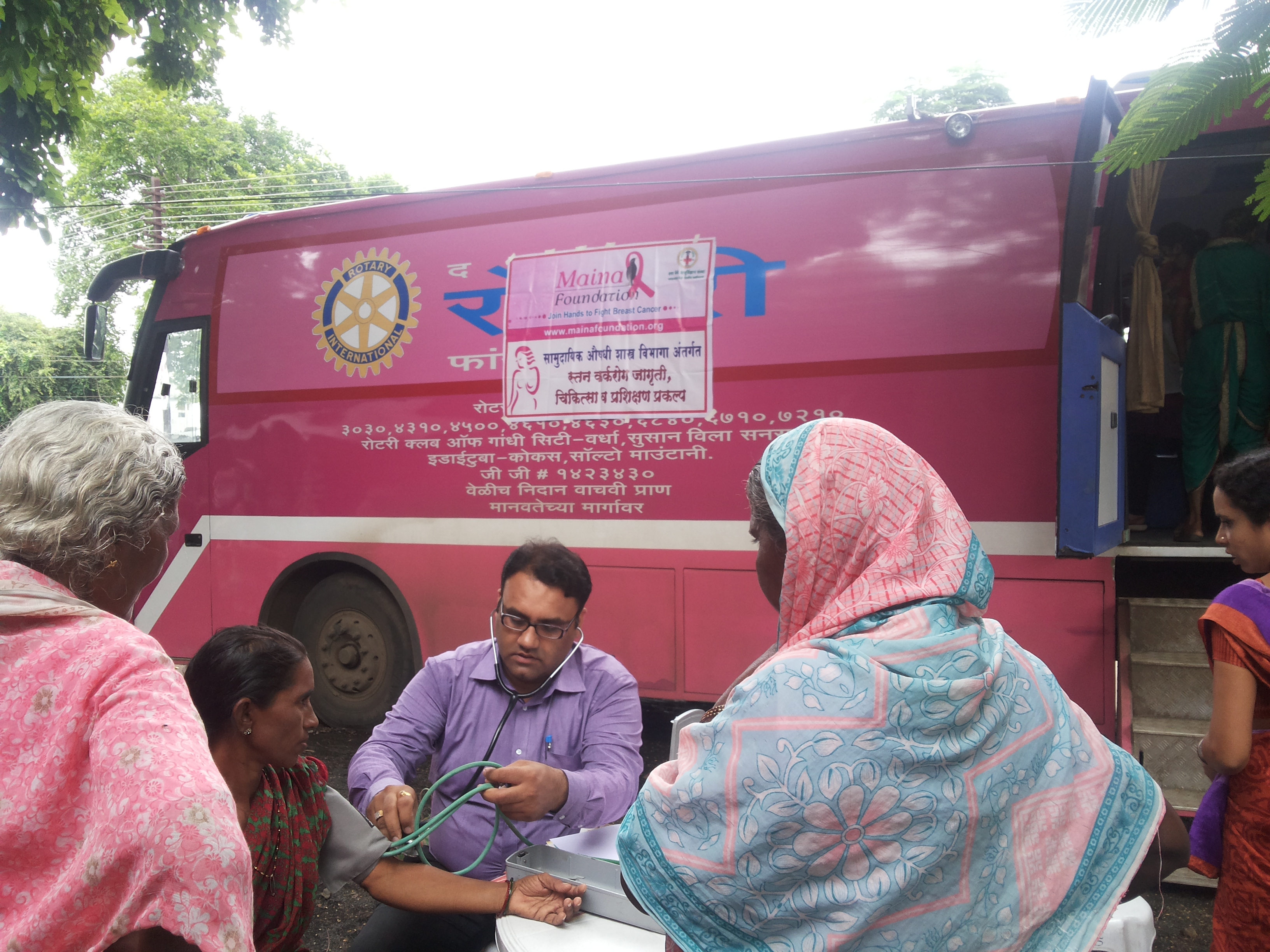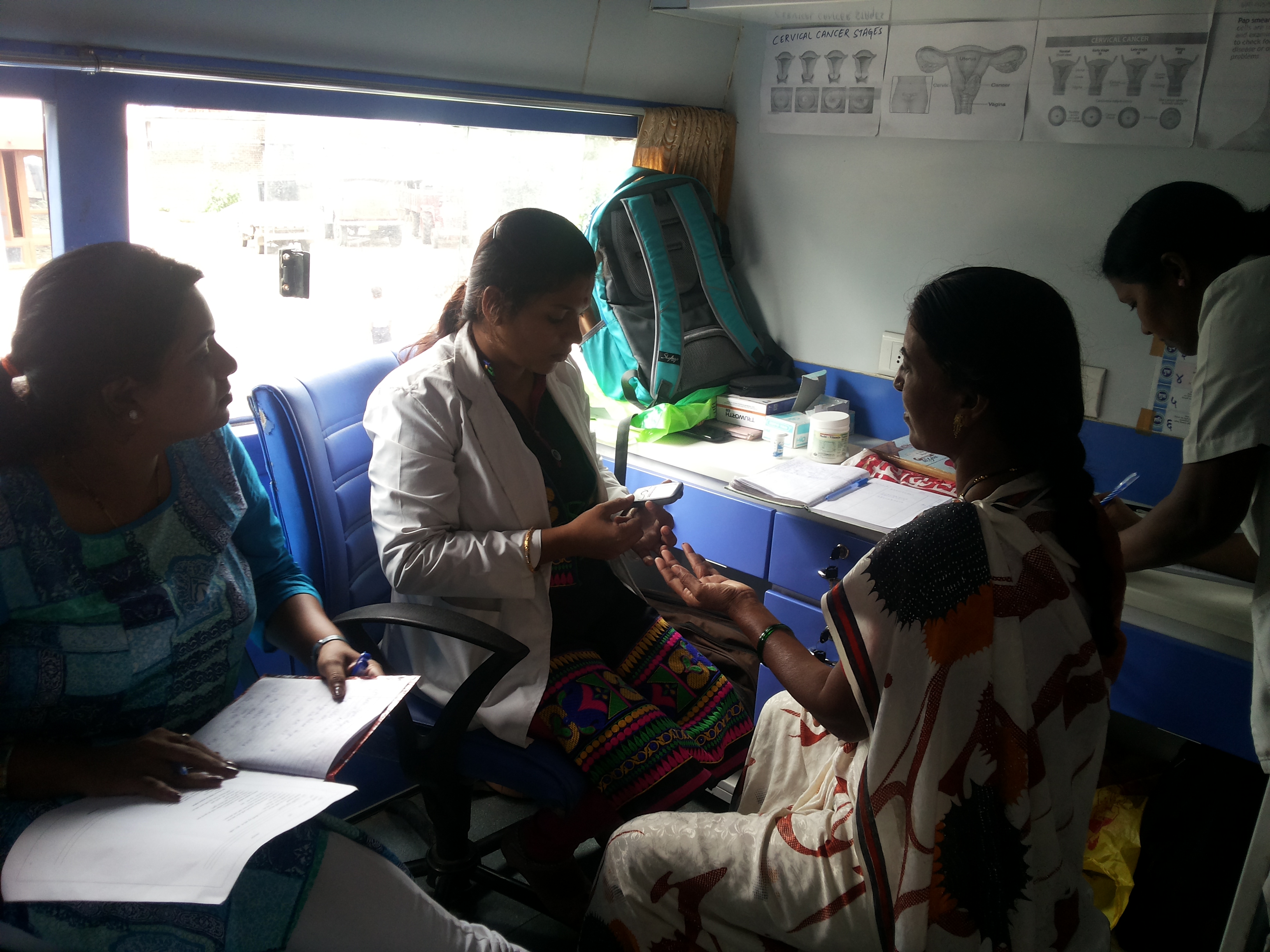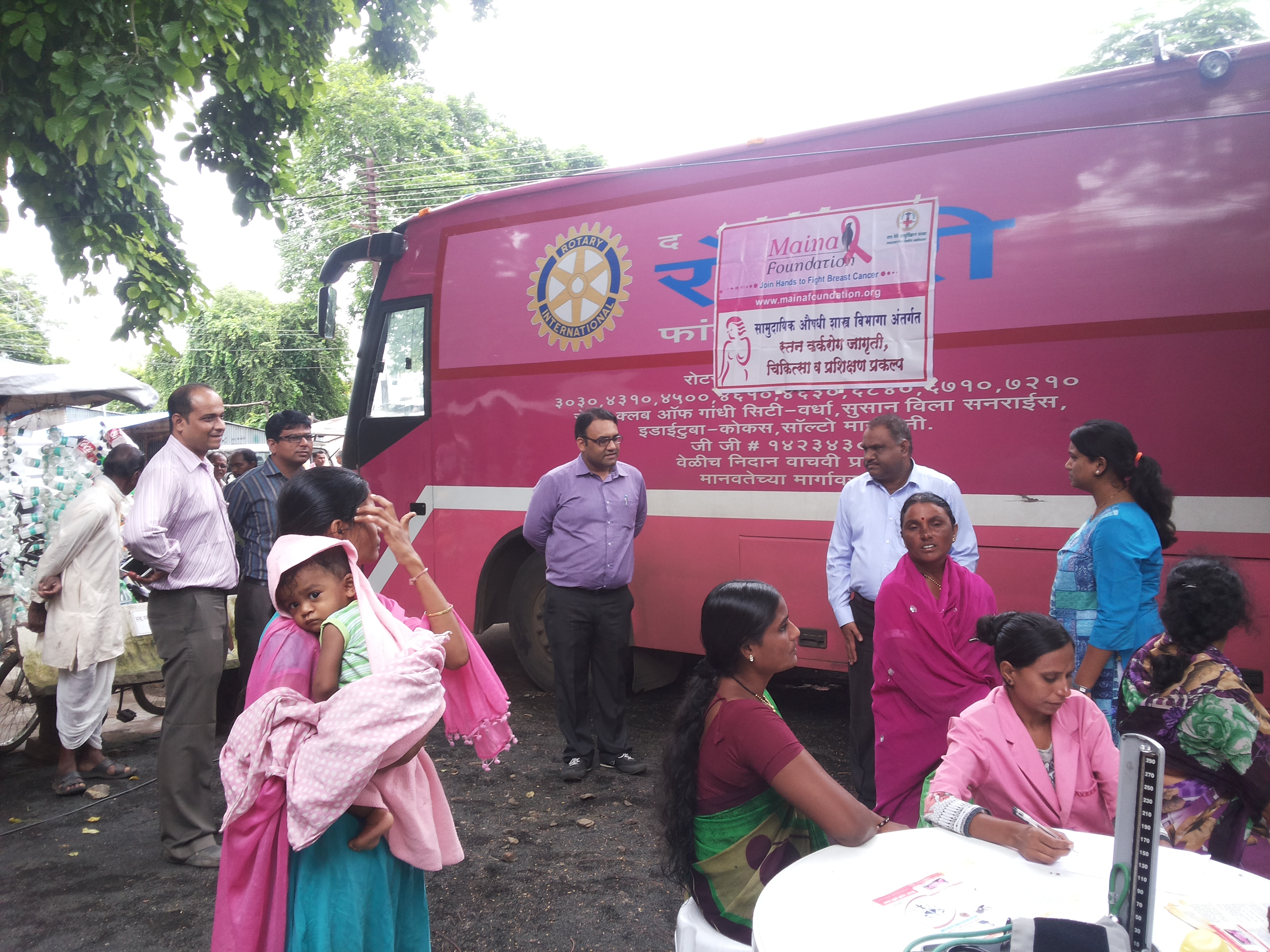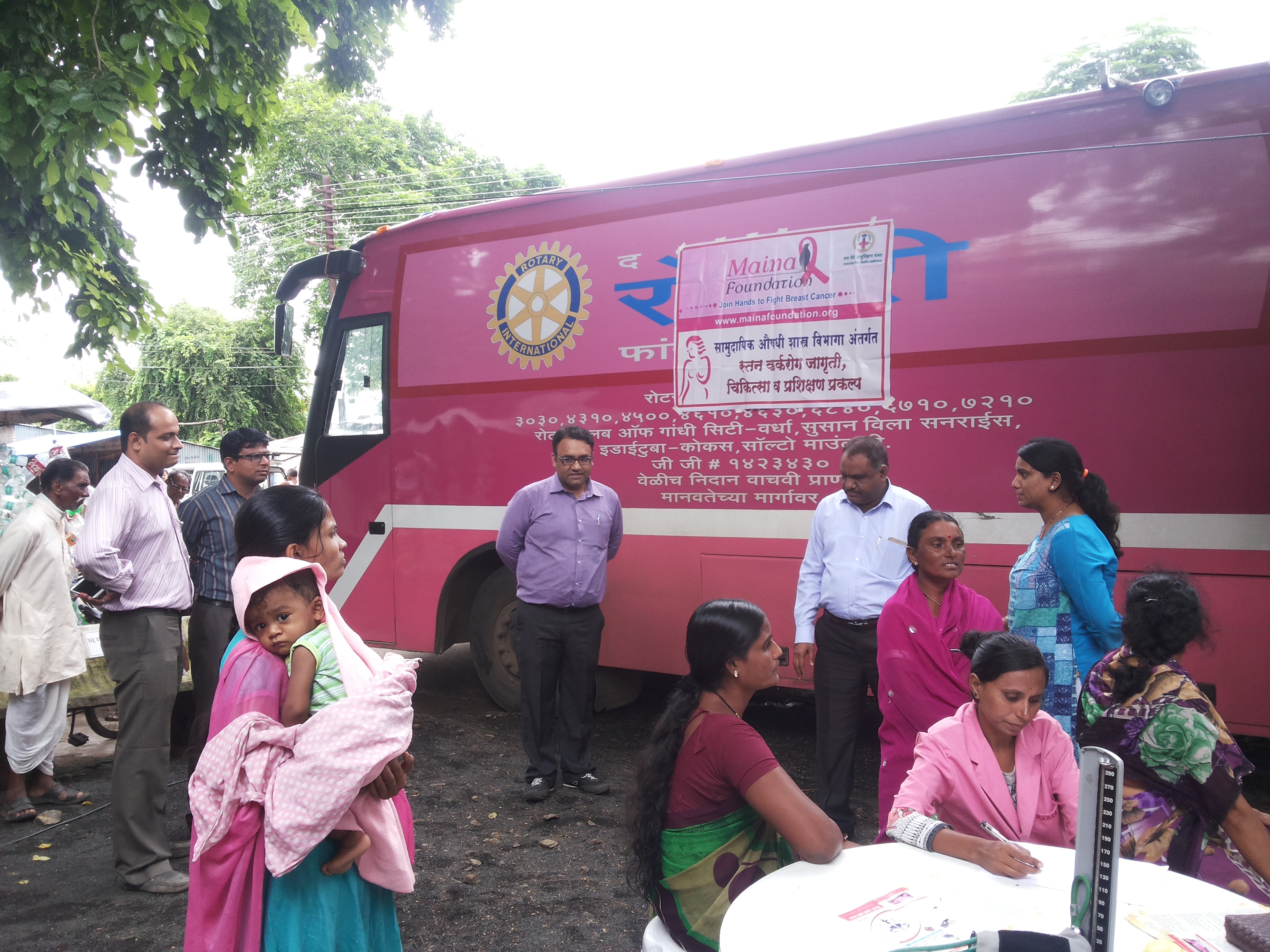 Maina Foundation's impact among communities : Saving lives through creating awareness of Breast cancer