Management Profiles
Shankar B Pandit MSc, LLB (Founding Member)

Shankar Pandit (1923-2019) a retired Senior Executive from Sarabhai Chemicals in Baroda, India started Maina foundation in the memory of his wife Shailaja in 2008. Shankar divided his time between Navi Mumbai, India and New York, USA. He is a renowned scholar, author and an award winning poet, who has translated several of the ancient Indian scriptures from Sanskrit and Marathi to English. Along with his writings he was an artist, who did illustrations for his book publications.
Alka Shrikhande MS, MBA (President of Maina Foundation)

Alka started Maina Foundation in the memory of her mother, Smt. Shailaja Pandit. She is a biochemist, who worked with Pfizer and Bayer as a research scientist for over thirty years. Her work in the field of neuroscience and inflammation has been published in scientific journals. She was the President of Asian Pacific American Group at Pfizer. Alka is a mother of two grown-up sons who are both physicians, and lives in Connecticut with her husband. She is currently a consultant who works with life science industries in the area of drug development.
Dr. Beth Thurberg (Vice President – Chief Strategist)

Beth Thurberg, MD, PhD is Vice President and Head of Global Discovery Pathology at Sanofi Genzyme. Dr. Thurberg received her MD and PhD from the University of Chicago Pritzker School of Medicine, and her PhD from the Division of Biological Sciences, studying the molecular biology of atherosclerosis. She completed her anatomic pathology residency training, cardiac pathology fellowship, and post-doctoral research in vascular biology in the Department of Pathology at Brigham and Women's Hospital and Harvard Medical School. Her laboratory provides pathology expertise and analysis of preclinical studies and human biopsies from Phase 1 through Phase 4 clinical trials, with special emphasis in translational medicine and rare diseases. She is an expert in lysosomal disease pathophysiology and was responsible for the clinical trial pathology leading the development and FDA approvals of multiple enzyme replacement therapies.
Aditya Bahl (Secretary)

Aditya started his career with Infosys, after completing his Master's degree in Computers from Mumbai University. Shortly thereafter he switched to Pharmaceutical industry in which he spent the next eight years in clinical research, in J&J USA and Novartis in Switzerland. He progressively moved into strategy planning roles spanning Respiratory, Immunology and Oncology disorders. In 2014, he started RAS LSS Consulting operating out of USA, Germany and India. RAS LSS is an established strategic advisory group for Pharmaceutical and Nutrition industries with more than 50 due diligences, 15 high impact strategy workshops delivered across small, medium and large companies. Since 2016, the RAS LSS group has published 7 White Papers, 20 blogs and 12 infographics in Oncology, CVM, Digital Medicine and Biosimilars. Aditya commutes between Frankfurt and New York, and is excited to support Maina in the cause of raising breast cancer awareness.
Dr. Kartik Vishwanathan – (Treasurer)

Kartik is an internist by profession and currently the Director of Holyoke Medical Group, a division of Holyoke Medical Center. Born in Mumbai, but definitely hailing from Hyderabad, completed his undergraduate MBBS course from Osmania University, Hyderabad. After a brief stint at AIIMS New Delhi, pursued and completed post graduate training in Internal Medicine from the University of Massachusetts Medical Center in Worcester. Led a successful private practice for 22 years, before shifting gears to work for the hospital, improving their quality metrics and writing policy for empowering patients to be part of the Accountable Care Organization. Father of two boys, an avid hiker and lives in Massachusetts with wife and an adorable cocker spaniel.
Natalie Sambamurty (Consultant – Chief Operating Officer)

Natalie is currently a Digital and Database Manager at Pediatric Cancer Foundation. She worked at Albert Einstein College of Medicine, Bronx, NY and Westchester Medical School in Valhalla, NY for several years as a Research Assistant in the Dept of Neuroimmunology, doing research in Multiple Sclerosis. She holds a bachelor's degree in Biology from St. Leo University, Florida. She moved on to the IT/accounting field after she had her two daughters and worked as a Financial Manager for several years at Pediatric Cancer Foundation, which is based in Westchester County, NY. After living in New York for 35 years, she moved with her husband to Charlotte, to enjoy the sunny NC weather. Her two daughters work in the health and tech fields in New York and Mumbai respectively. Natalie loves to paint in different media and travel to different countries in her spare time. She became interested in Maina Foundation after a tragic death in the family from breast cancer, which was detected too late. She is hoping to help Maina Foundation with her experience at PCF in fundraising ideas and in bringing Maina to a new level of success of reaching out to those who do not have resources for early breast cancer detection as well as access to affordable health care.
---
Members of our Leadership Team
Dr. Adesh Saxena

Adesh Saxena is a microbiologist and chemist by training, with a PhD from Rutgers University, and Master's from Mumbai University. Professionally he has worked for over 30 years in product development of bioactive molecules used in human and animal health, and of agrochemicals. He currently supports clinical drug development at Pfizer in hematology and immune-oncology. Adesh leads teams to write complex clinical documents to support approval by health agencies worldwide. Adesh's other professional interests include diversity and inclusion at the work place. He has led the Asian and differently-abled employee networks at Pfizer. Adesh enjoys music and "fun writing" having published articles in CT Indian Life and at Pfizer ("Pipeline", at the Groton, CT campus).
Dr. Suresh C. Gupta

Dr. Suresh Gupta is the Managing Partner of S. Gupta and Associates, a management consulting firm. Previously, Suresh was a Partner with top-tier consulting firms, including 14 years with PwC Consulting and 7 years with Capco. Also, he is an Adjunct Professor at Baruch College where he teaches Operations Strategy to Executive MBA students and an Adjunct Professor at NYU, teaching graduate courses in the Tandon School of Engineering.
His clients have included Ameriprise, American Express, AT&T, Bank of America, Bell Labs, BNY Mellon, Citi, Credit Suisse, Dunn and Bradstreet, Fidelity Investments, Morgan Stanley, Oppenheimer Funds, Paine Webber, Schwab, Supervalu, UPS, and Visa.
Suresh has published a number of papers re: outsourcing, offshoring, financial services factory, payments and contact centers in journals, including Competition and Change, and Journal of Financial Transformation. He also has spoken at many industry conferences and PBS re: these topics.
Suresh has a Ph.D. in Operations Management, M.S. in Operations Research and B.S. in Electrical Engineering.
Mark Savoye

Mark N. Savoye is a Vice President, New Payments and Commercial Business at MasterCard. He joined MasterCard in 2008. Prior to joining MasterCard, Mark served as a Director at American Express. Mark holds a BS degree from New York University Stern School of Business in Marketing and International Business. Mark serves on the board of directors of Solving Kids' Cancer and Madison Strategies.
Dr. David Schulz

Dr. David Schulz received a PhD in Neurobiology from the University of North Carolina and joined Pfizer's Neuroscience Discovery group in 1989 after a postdoctoral fellowship in the Department of Pharmacology at Harvard Medical School. His early work at Pfizer contributed to the IND and NDA filings for ziprasidone (Geodon), and he led several projects in Pfizer's Neuroscience Discovery group that resulted in proof-of-concept trials, including the CRF antagonist, 5-HT1B antagonist, and nicotinic partial agonist programs (resulting in Chantix). In 1997 he left his position as head of CNS Discovery Biology to join Pfizer's Search and Evaluation group in Business Development. Over the years he has served as a panelist and symposium speaker at numerous external meetings. Dr. Schulz lives in Mystic with his wife and children and enjoys running and kayaking.
Amy Baumann

Amy is currently an Investigator at Novartis Institutes for BioMedical Research in Translational Medicine, located in Cambridge, MA, where she develops and implements flow cytometry based biomarker assays for clinical trials. Prior to this position, she held multiple roles spanning nearly 20 years at Pfizer and 4 years at Bayer, including work in developing screening assays, gene editing, animal model development, and therapies for musculoskeletal disorders. Amy is a member of the International Society for the Advancement of Cytometry and a past member of the American Society for Cell Biology & the American Society for Bone and Mineral Research. She has co-authored several publications in peer-reviewed journals as well as a book chapter. Amy holds a certification in Clinical Trial Management from Temple University's School of Pharmacy, a Master of Science degree in Microbiology & Immunology from the University of Mississippi Medical Center, and a Bachelor of Science degree in Biology with honors from Indiana University of Pennsylvania. A passion for teaching led to several extra-curricular adjunct instructor positions at the college level and a short tenure as a high school science teacher.
She and her husband reside in southeastern Connecticut and have two grown children. Amy enjoys gardening, spending time in nature, and tennis.
---
Junior Executive Members
Maya Pandit (Group Leader)

Maya Pandit completed her undergraduate studies at Columbia College, Columbia University in 2017. She is now pursuing a Master of Public Health degree at Columbia University, focusing on chronic disease epidemiology.
Anita Ramamurthy

Anita graduated from Carnegie Mellon University with an undergraduate degree in Business Administration and a minor in Global Systems and Management. She recently moved to New York, where she is working as an analyst at J.P. Morgan within the Asset Management Risk division. Anita has previously volunteered at the Sankara Nethralaya Eye Hospital in India, and has traveled to Mexico to volunteer at a local school. She was also President of Enactus, an entrepreneurial service organization at Carnegie Mellon, where she focused on impacting both local and international communities. Anita is dedicated to helping raise awareness about Breast Cancer through Maina Foundation and is excited to be involved with such an impactful organization. In her spare time, Anita enjoys traveling, swimming, and rock climbing.
Natasha Gupta

Natasha is a Manager at American Express in New York City. She has been an American Express employee for 2 years after earning her Bachelors degree in Business Administration and Economics at the University of Richmond's Robins School of Business. Prior to American Express, Natasha held internships at Deutsche Bank, E-Claro International,  Fidelity Investments and Mount Sinai Hospital. Natasha is passionate about driving social change through various volunteer efforts – she has been a Workplace Mentor for Big Brothers Big Sisters of NYC, a Citizen Teacher with Citizen Schools, a Volunteer Teacher with Junior Achievement of New York, and has supported the Maina Foundation in various fundraising efforts since 2011. In her spare time, Natasha enjoys art, music, reading, and spending time with friends and family.
Swetha Sankar

Swetha is a recent Master's graduate from Columbia University in the field of Healthcare Administration. Her work in the field of microbiology has been published in journals. She has also worked as an Associate Consultant for clients seeking high quality, affordable care. Most recently, Swetha worked as a Women's Health and Outreach Coordinator at Metropolitan Hospital in NYC, designing programs and implementing policies to help members with their cancer care needs and keep the Breast Center accredited.
Kunal Mehta

After graduating from The George Washington University with a BBA in Finance in 2015, Kunal has supported various consulting engagements in the financial services industry over the past few years in both Washington, DC and New York City. This Fall, Kunal will begin his MBA at the University of Southern California with a concentration in Real Estate. Kunal is excited to become involved with the Maina foundation as he views it as a great opportunity to have a direct positive impact on underprivileged communities.
Hrishi Bopalkar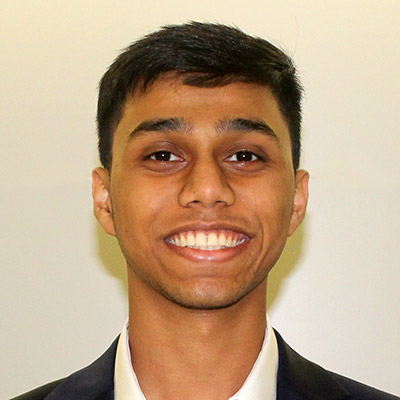 Hrishikesh (Hrishi) is a student at Rutgers University pursuing degrees in Finance and Economics. Prior to joining the Maina Foundation, he was the founder and president of HelptheHidden, a small non-profit journalism project that aimed to reveal poverty struggles in urban areas. He hopes to weave his past experience with social work into fundraising for the Maina Foundation on college campuses across the U.S. Hrishi hopes to graduate Rutgers University in June of 2022 and seek graduate education in public policy shortly after.
Shreya Makkapati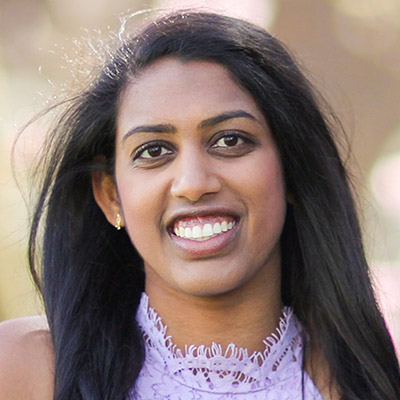 Shreya is a medical student at New York Medical College who completed her undergraduate studies at the University of Michigan with a Bachelors in Science in Biochemistry and minors in Business and the History of Science Technology and Medicine. She has been a part of many organizations with the goal of raising funds and awareness for cancer research. She is excited to work with the Maina Foundation to provide breast health awareness and screening for underprivileged populations. In her spare time Shreya loves to read and is an avid athlete and sports fan.
---
Honorary Board
Bharti Gupta

A chartered audit and tax professional with more than 20 years of experience,
Bharti
is a co-founder of Censullo, Gupta & Associates, CPA, LLP. Bharti has assisted clients in all areas of tax compliance, planning, auditing and accounting.
Before moving to United States, Bharti was the owner/CEO of a tax, audit and accounting practice in India. In the U.S., she secured her CPA certification after earning a B.S. (Accounting) degree and joined KPMG. Her first client at KPMG was GE's real estate investment division.
Since then, through her work in various public accounting firms, she has gained specialized knowledge in many businesses, including not-for-profit organizations. Bharti has built strong client relationships and has consistently exceeded client expectations via her focus on understanding their business and cultural environment, and their near-term and long-term needs.
She co-founded "Censullo, Gupta & Associates, CPA, LLP" (CGA) with Catherine Censullo, a well-respected CPA professional in Westchester, New York. CGA's vision for the firm is to provide an exceptional customer service to all clients. When needed, the firm's partners and professionals will supplement their experience and expertise via alliances with other leading firms, including attorneys, insurers, and wealth managers. Firm's business model extends beyond tax planning and compliance, including estate planning, financial planning, and retirement planning.
Bharti is a member of The American Institute of Certified Public Accountants, the New York State Society of Certified Public Accountants, Westchester Chapter's Tax committee, Estate Planning Council of Westchester and numerous other organizations. She also serves as a member of the NYSSCPA IRS Relationship, Estate planning and Multistate and Local Tax Committees. She has served as Treasurer for The Music Conservatory of Westchester. She is co-founder of the Maina Foundation, and serves as Treasurer of the Maina Foundation, the Hindu Temple of Tristate, and Achena.
Bharti is licensed as a Certified Public Accountant by The New York State Department of Education and was declared a chartered accountant by The Institute of Charted Accountants of India. She also holds a BS in accounting from Hunter College, as well as a BS in biology from M. L. National College, Kurukshetra University, in Yamunanager, India.
Bharti is an avid pursuer of alternative and integrative approaches to medicine and healing. Recently, she completed a four-year course in homeopathy from "Academy of Homeopathy Education," which has helped her broaden her knowledge and experience of holistic medicine.
Bharti lives in Purchase, New York with her husband, with whom she raised two successful, independent adult children.
Supriya Ramamurthy B.Com, LLB, MBA (Emeritus Advisor)

Supriya is a Senior Vice President at Citigroup New York. She has been a banker with Citi for over 12 years in several roles in New York and Sydney Australia. She is a MBA from the Australian Graduate School of Management in Sydney Australia and a member of the Institute of Chartered Accountants of India. Supriya has been living in Manhattan New York for the past 12 years with her husband Shanker Ramamurthy and two daughters. She is actively involved with the Chinmaya Mission New York and the Manhattan Hindu Temple Community Circle. In her spare time she enjoys Indian Classical music and is a regular at concerts and a supporter of cultural organizations in the NYC area that focus on Carnatic music. She enjoys reading and is a member of a monthly non fiction book club that discusses current events and international affairs.
---
Maina Foundation Trustees – India
Dr. Ramesh Pandit MD
Dr. Ramesh is a senior Cardiologist of Mumbai having more than 50 years of experience in medical field. He had his education in Nagpur and Mumbai and had higher training in Cardiology at Howard University Washington D C. He was President of Association of Physicians of India in 1996. He is at present working as an attending Cardiologist at Fortis and MGM hospital Navi Mumbai and is also doing charitable work at Lions Service Centre in Navi Mumbai. Dr Pandit is very active in academic field and has published many papers in national and international journals. He and his wife live in Navi Mumbai, India.
Dr. Manju Phadke

Dr. Manju Phadke
is a Ph.D in Biochemistry with a Master's degree in Microbiology from Bombay University. She has got almost 30 years of teaching experience both at the undergraduate and post graduate level. She is presently working as Associate Professor in SIES College, Mumbai. She is actively involved in research pertaining to areas of Bioremediation, Biodegradation, Nanotechnology, Antimicrobial properties of plant material and has several publications to her credit.
Manju is the Vice President and founding member of EcoRox, an NGO, working towards waste management. She has coordinated several health checkup camps in tribal villages around Mumbai and has conducted awareness campaigns titled "Haath Mein Sehat", on sanitation and clean drinking water, in tribal villages around Mumbai.
Rajesh Khot
---
Scientific Advisory Board
Dr. Anitha Srinivasan MD

Dr. Anitha is an Assistant professor at New York medical college. She has been serving the indigent and immigrant populations of New York City for many years as a Surgical attending at Metropolitan hospital, NY where she has been since 2002. She started surgical residency training at Lincoln Hospital, Bronx, NY and completed at Pennsylvania hospital, Philadelphia after which she worked as Junior attending in Surgical Oncology at New York Hospital- Weil Cornell medical college before joining the Metropolitan hospital faculty. She completed her Masters degree in Public health- MPH focusing on International health and published a Chapter – the Global Public health perspective of Breast cancer in the book- "Women's global health and human rights". Her Breast cancer Projects in affiliation with Mt. Sinai address racial disparities in Breast cancer care. Her areas of focus and interest are Breast cancer care and Medical education , both of which she continues to pursue with passion as a full time Surgical attending at Metropolitan and the Medical student site director at Metropolitan hospital for New York medical college.
Dr. William Carley PhD

Dr. William was a Yale faculty member (Yale University Medical School, 1983 – 1990) with funded research and teaching responsibilities. He was recruited to Bayer Inc. and was promoted to Sr. Scientist/Portfolio Manager and lab head for multiple therapeutic areas (Inflammation, Osteoporosis, Diabetes/Obesity and Oncology, 1991 – 2001). After Bayer he was recruited to Pfizer Clinical Safety and Risk Management and led FDA submissions on Viracept, Zoloft and Lasofoxifene. (2001 – 2004), next he was promoted to Director of Translational Medicine (2004 – 2011) for Diabetes, Virology and Oncology. His focus has been on identifying biomarkers for oncology patient response to therapies. Dr. Carley received numerous awards for innovation and leadership during the years at Bayer and Pfizer. Currently he and his wife are partners at Mindpiece consulting, and he is an avid golf and tennis player and enjoys skiing.
Dr. Padmavathi Dyavarishetty
Padmavathi after completing her medical education, MBBS and MD (Preventive and Social Medicine) from Seth G. S. Medical College, Mumbai pursued her initial career in academics at T.N. Medical College, then subsequently worked with several international health organizations like World Health Organization, Pathfinder International and Aga Khan Health Services before joining K.J.Somaiya Medical College. She has several years of experience as medical teacher and an equally vast experience of working with public health programmes. She was associated with the national TB and HIV-AIDS control programme and played a pivotal role in establishing the cross-referral linkages between the services provided under these two programmes. She was involved in evaluation of the Mumbai based NGO's working under the national HIV-AIDS control programme. She has also conducted courses on non-communicable diseases for the students of Tata Institute of Social Sciences, Mumbai. She has participated in several national and international conferences, and has publications in national and international journal to her credit.She has also authored several training manuals and books. The Somaiya Trust felicitated her for her contribution towards Projects and Research.She believes in working for the community and takes keen interest in developing community programmes. Her area of expertise is developing, planning and implementing community based activities.
Dr. Renuka Dulala

A native of Hyderabad,
Dr. Renuka Dulala
completed her MBBS from Osmania Medical College in 1994. She completed her Internal Medicine residency from the University of Connecticut, Hartford and started her career as a primary care physician. After 5 yrs, she went back to do a fellowship in Hematology and Oncology from Long Island Jewish Medical Center, New Hyde Park, NY. She is currently board certified in Internal Medicine, Hematology and Oncology.
Dr. Dulala has been practicing as an oncologist at Holyoke Medical Center, MA. She has expertise in Breast, Lung and Gastrointestinal malignancies. She is a strong patient advocate and is on various committees promoting cancer education for her patients.
Dr Dulala lives with her husband, a practicing physician and two sons in Connecticut.
Anagha Hunnurkar B.Com., LL.B. D.M.S, CFA (President , India Operations)
Anagha is an investment professional from Mumbai has degrees in B.Com., LL.B. D.M.S. and has qualified herself as Chartered Financial Analyst of India and Associate Cost & Works Accountant of India Account. She worked at Unit Trust of India and Unit Trust of Tanzania. She is the mother of two grown-up children and lives in Navi Mumbai with her husband. She was a senior consultant in the area of wealth management and corporate advisory services.She is now engaged as a Technical Advisor at RNIT ( a Government of Rwanda initiative ) and is heading Market Secret – a PMS company. She is equally interested in literature, poetry and fiction. She has a positive attitude on life and one feels confident that she is the one who will lend a helping hand when in need. Her smile invites and inspires friendship at first sight and emits happiness.