Management Team
Shankar B Pandit MSc, LLB (Founding Member)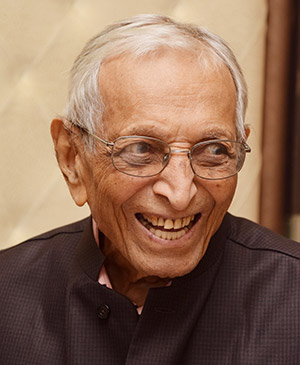 Shankar Pandit
(1923-2019) was an award winning poet, avid artist and scholar of Marathi, English and Sanskrit. Born and educated in Nagpur, India he received his BSc in 1945 and MSc in 1947 from Institute of Science. He then completed his LLB from Law College of Nagpur in 1949. He eventually joined Sarabhai Chemicals, where his service tenure took him to Delhi, Calcutta, Mumbai, East Africa and New York. He retired as Senior Executive of Sarabhai Chemicals. Shankar has published several books of his poetry compilations, along with English translations of ancient Indian scriptures. He founded Maina Foundation in 2009 with his daughter, Alka Shrikhande in memory of his late wife, Shailaja (Maina).
Alka Shrikhande MS, MBA (President)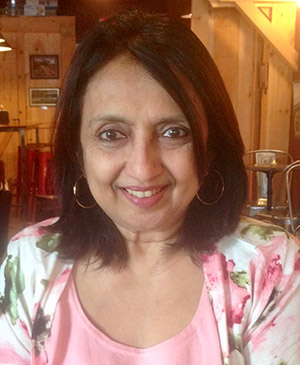 Alka
founded the Maina Foundation with her father in the memory of her mother, Smt. Shailaja Pandit. She is a biochemist, who worked with Pfizer and Bayer as a research scientist for over thirty years. Her work in the field of neuroscience and inflammation has been published in scientific journals. She is currently a consultant however her main focus is on managing the Foundation
Dr. Beth Thurberg (Vice President – Chief Strategist)

Beth Thurberg
is the founder and president of Beth Thurberg orphan science consulting LLC. She was the Vice President and Head of Global Discovery Pathology at Sanofi Genzyme. Dr. Thurberg received her MD and Ph.D. from the University of Chicago Pritzker School of Medicine, and her Ph.D. from the Division of Biological Sciences, studyingthe molecular biology of atherosclerosis. She completed her anatomic pathology residency training, cardiac pathology fellowship, and post-doctoral research in vascular biology in the Department of Pathology at Brigham and Women's Hospital and Harvard Medical School.
Kartik Vishwanathan, MBBS (Treasurer)

Kartik
is an internist and the Director of Holyoke Medical Group, a division of Holyoke Medical Center. He completed his undergraduate MBBS course from Osmania University, Hyderabad and his post-graduate training in Internal Medicine from the University of Massachusetts Medical Center in Worcester.
Natalie Sambamurty (Consultant – Chief Operating Officer)

Natalie
is currently a Digital and Database Manager at Pediatric Cancer Foundation. She has worked at Albert Einstein College of Medicine, Bronx, NY and Westchester Medical Center in Valhalla, NY for several years as a Research Assistant in the Dept of Neuroimmunology. She has also worked as a Financial Manager for several years at Pediatric Cancer Foundation, which is based in Westchester County, NY. She holds a bachelor's degree in Biology from St. Leo University, Florida.
Dr. Sujata (Jayashree) Kulkarni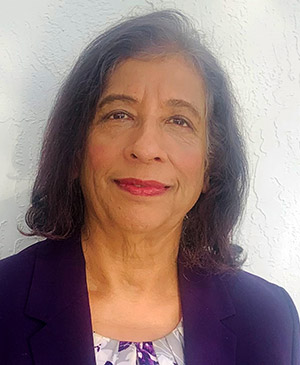 Dr. Sujata (Jayashree) Kulkarni
received her medical degree from BJ medical college from India in 1972. As a physician her goal was to serve needy and poor people with their diagnosis and treatments. She received psychiatry training in New Jersey and had a private practice in New York for 35 years. Through the years she has been contributing towards charitable causes to a hospital in Pune, the city of her graduation. Jayashree lost her 44 year old young and vibrant daughter Nayana to an advanced aggressive type of breast cancer which was diagnosed in the late stage. A very small percentage of terminally ill patients in India have access to palliative therapy due to lack of available treatment or financial problems, causing tremendous suffering in patients. Jayashree has decided to dedicate her entire time for the cause of promoting early detection, treatment and palliative care programs for terminally ill patients.
---
Strategic Planning Advisory Board
Adesh Saxena, PhD

Adesh Saxena
is a microbiologist and chemist by training, with a Ph.D. from Rutgers University, and Master's from Mumbai University. He has worked for over 30 years in product development of bioactive molecules used in human and animal health, and of agrochemicals. He currently supports clinical drug development at Pfizer in hematology and immune-oncology.
Suresh C. Gupta, PhD

Dr. Suresh Gupta
is the Managing Partner of S. Gupta and Associates, a management consulting firm. Previously, Suresh was a Partner with top-tier consulting firms, including 14 years with PwC Consulting and 7 years with Capco. He is an Adjunct Professor at Baruch College where he teaches Operations Strategy to Executive MBA students and an Adjunct Professor at NYU.
Mark Savoye

Mark N. Savoye
is a Vice President, New Payments and Commercial Business, at MasterCard. He joined MasterCard in 2008. Prior to joining MasterCard, Mark served as a Director at American Express. Mark holds a BS degree from New York University Stern School of Business in Marketing and International Business. Mark serves on the board of directors of Solving Kids' Cancer and Madison Strategies.
David Schulz, PhD

Dr. David Schulz
received a Ph.D. in Neurobiology from the University of North Carolina and joined Pfizer's Neuroscience Discovery group in 1989 after a postdoctoral fellowship in the Department of Pharmacology at Harvard Medical School. His early work at Pfizer contributed to the IND and NDA filings for ziprasidone (Geodon), and he led several projects in Pfizer's Neuroscience Discovery group that resulted in proof-of-concept trials, including the CRF antagonist, 5-HT1B antagonist, and nicotinic partial agonist programs (resulting in Chantix).
Amy Baumann

Amy
is currently a research scientist at Arvinas in New Haven, CT. Prior to this position, she held multiple roles spanning nearly 30 years at Pfizer, Novartis, and Bayer, including work in clinical biomarkers, developing screening assays for multiple disease areas. She holds a certification in Clinical Trial Management from Temple University's School of Pharmacy & Master of Science degree in Microbiology & Immunology from the University of Mississippi Medical Center.
Nivi Panwalker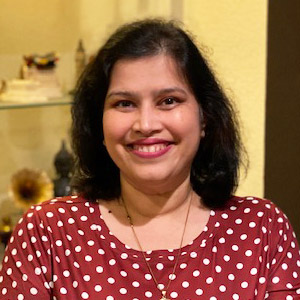 Nivi Panwalker
is a Senior Technical program manager at a public utility company, LCRA (Lower Colorado River Authority). Prior to LCRA, she was an independent consultant for companies like IBM, Accenture, Dell and HP with a primary focus on Healthcare IT and Program Management. She completed Electronic Engineering from India and completed her Masters in Information Systems and MBA from United States.
---
Scientific Advisory Board
Anitha Srinivasan, MD

Dr. Anitha
is Deputy Chief Medical Officer and Director of Perioperative Services at Metropolitan Hospital, New York and an assistant professor at New York Medical College, Valhalla, NY. . She has been serving the indigent and immigrant populations of NYC as a surgical attending at Metropolitan Hospital, NY where she has been since 2002. She started surgical residency training at Lincoln Hospital, Bronx and completed at Pennsylvania Hospital after which she worked as junior attending in Surgical Oncology at New York Hospital, Weil Cornell Medical College before joining the Metropolitan Hospital faculty.
Padmavathi Dyavarishetty, MBBS MD
Padmavathi
completed her MBBS and MD (Preventive and Social Medicine) from Seth G. S. Medical College, Mumbai. She then worked in academics at T.N. Medical College and worked with several international health organizations such as World Health Organization before joining K.J. Somaiya Medical College in Mumbai. She has several years of experience as a medical teacher and an equally vast experience of working with public health programs.
Renuka Dulala, MBBS

A native of Hyderabad,
Dr. Renuka Dulala
completed her MBBS from Osmania Medical College in 1994. She completed her Internal Medicine residency from the University of Connecticut, Hartford and started her career as a primary care physician. After 5 years, she went back to do a fellowship in Hematology and Oncology from Long Island Jewish Medical Center, New Hyde Park, NY. She is currently board certified in Internal Medicine, Hematology and Oncology. Dr. Dulala has been practicing as an oncologist at Holyoke Medical Center, MA.