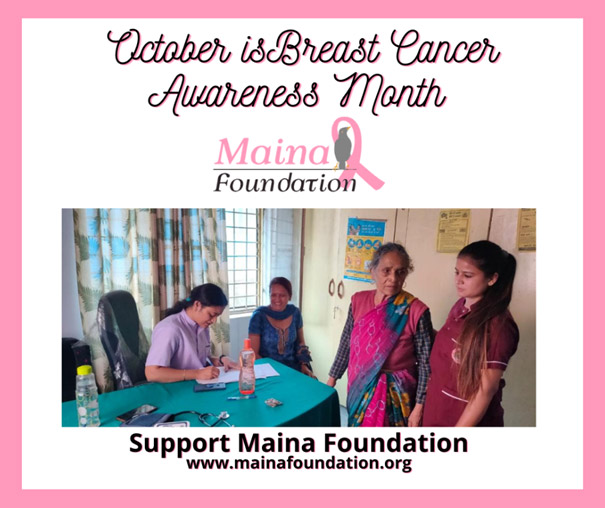 Steps to Start a Facebook Fundraiser:
Log onto your Facebook page on phone or laptop. Go to your HOME page.
On LAPTOP, click on FUNDRAISERS located on the left column of the page.
On PHONE, click on the 3 lines at the bottom right corner of your home page and click on FUNDRAISERS, you will find it right under Device requests, Find Wi-Fi, etc.
You will be taken to a page that says: CREATE A FUNDRAISER.
Click on SELECT NON-PROFIT button and search for MAINA FOUNDATION and click on it.
Next page should say: Let's start with the basics.
How much $ do you want to raise? Set your goal here (Ex: $500 or any amount you are comfortable with).
Date to start and end fundraiser (Dates should start Oct 1 and end Oct 31).
Tell your story, fill in the title, why are you raising $. You can use the sample script below or you may use your own.
Pick a cover photo – at the right bottom corner of the picture, click on EDIT and upload your own picture, or an image given to you, with these instructions. (You can use the image on top or any image that you find appropriate.)
Click on CREATE.
YOU HAVE NOW CREATED A FUNDRAISER.
Don't forget to check your fundraiser frequently and thank the donors and keep an eye on your goal. FB will prompt you to send out reminders and reset your goal too.
Without our help Cancer does not stop!
During these challenging times, help us continue our work by supporting our mission of raising awareness of breast cancer, helping with early detection and providing cancer treatment for women in financial need.
I am raising money for Maina Foundation and your contribution will make an impact, whether you donate $5 or $500. Every dollar helps!
Thank you for supporting my fundraising goal.