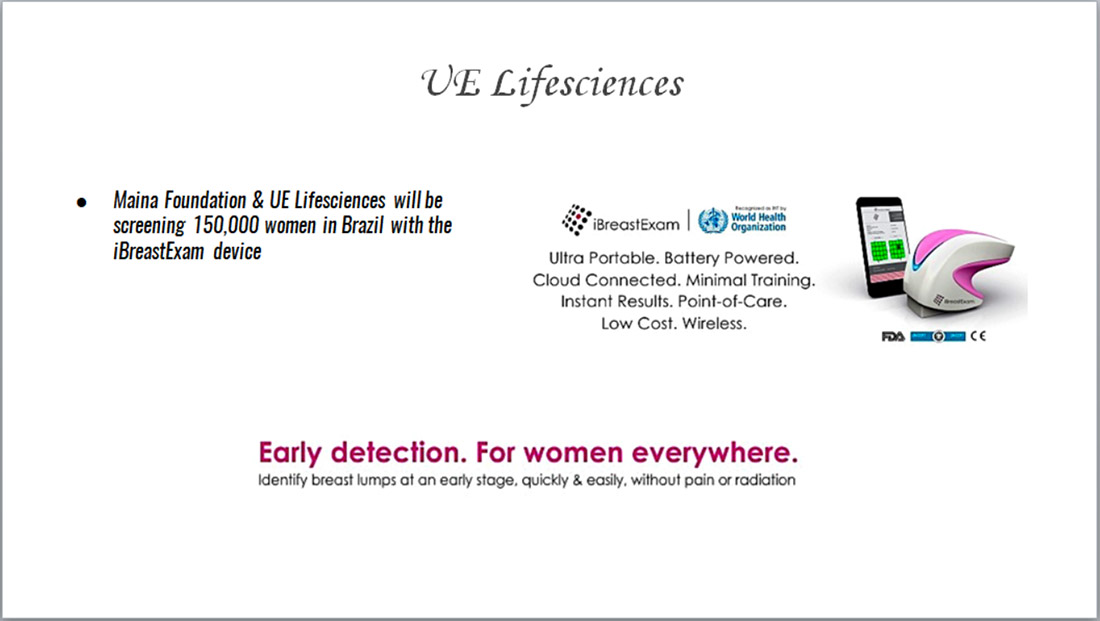 A collaborative program has been set-up in 2018 with Mr. Mihir Shah, CEO of UELifesciences based in Philadelphia, USA.
UE LifeSciences is a Philadelphia-Mumbai-based company which has developed the innovative iBreastExam device a palm-sized, non-invasive hand-held device that is used for early detection of breast cancer. The innovative device is the winner of numerous awards all over the world and might be the answer to India and the developing world to offer affordable and accessible screening to thousands of women.
The aim of this project is to screen 15,000 women in Brazil through a grant awarded to UELifesciences by Bayer Foundation, Germany.