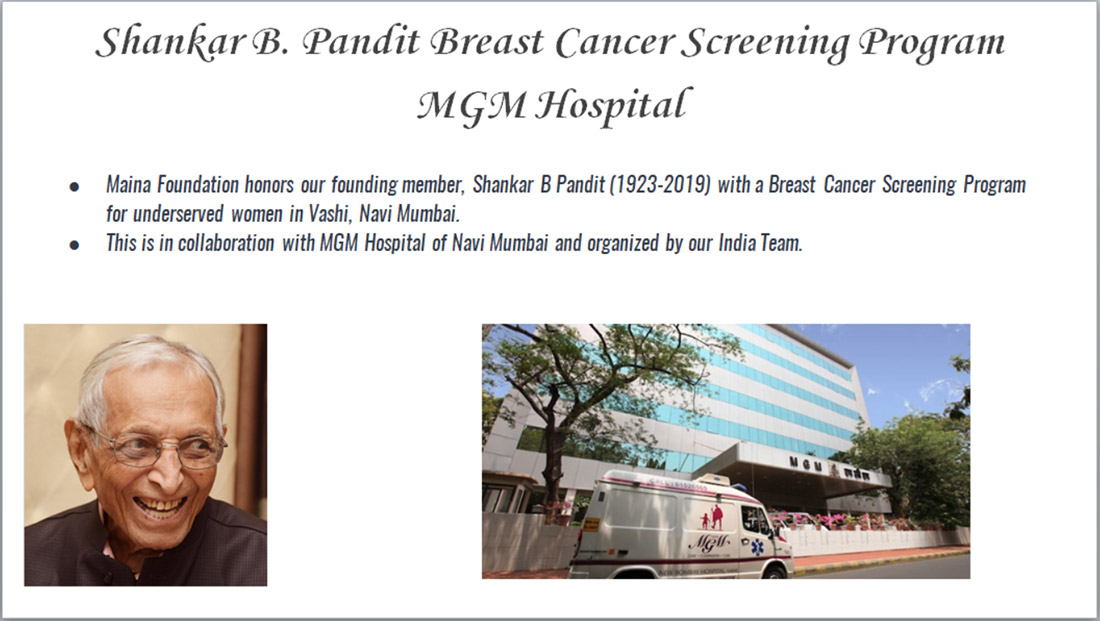 A collaborative program has been set-up with MGM New Bombay hospital in Vashi, Navi Mumbai under the leadership of Dr. Ramesh Pandit since January 2020.
The Mahatma Gandhi Mission (MGM) hospital is one of the most advanced multi-specialty tertiary care centers in the heart of Navi Mumbai in India since 1993.
The aim is to offer a program to motivate underserved women in Navi Mumbai to obtain mammogram screening and to spread greater awareness of breast cancer.
Patient Group: To be eligible for screening,
a) Women should be from underserved background, with income no more than Rupees 100,000 per year.
Implementation:
a) MGM Hospital and Maina Foundation shall be responsible for the administration of program.
b) A letter from Maina Foundation should be presented by the woman requesting the screening to MGM hospital administrative staff.