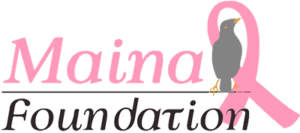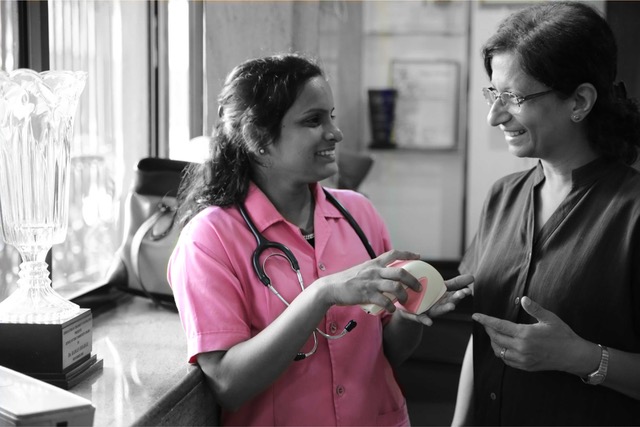 Welcome to the Maina Foundation Newsletter!

Interview With Entrepreneur & Cancer Screening Innovator, Mihir Shah

By Manju Soni
Hi Friends,
For this month's newsletter I chatted with Mihir Shah, an impressive young entrepreneur who is the founder and president of UE LifeSciences, a company that has developed iBreastExam,, an innovative new tool for breast cancer detection.
Here's a link to Mihir's TED talk about the iBreastExam during which he was introduced by none other than Shah Rukh Khan, one of India's greatest actors.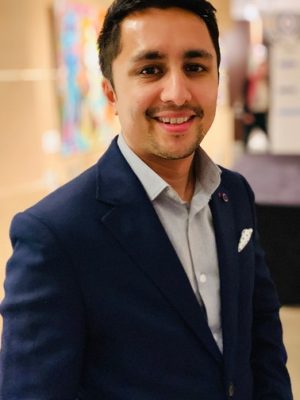 MIHIR SHAH: FOUNDER AND PRESIDENT OF UE LIFESCIENCES
Hi Mihir.
Thank you for taking the time to chat with me about the wonderful work you and your team are doing in saving lives from breast cancer.
What inspired you to go on this journey?
One could say entrepreneurship is in my DNA, my father, grandfather and uncles, as well as my father-in-law, are all entrepreneurs in various fields.
I moved from Mumbai to the US in 1996, and studied Computer Engineering at Drexel University. During my time there I took a class called Entrepreneurship 101. It was then that I formalized what I had learned at the knees of my father and my grandfather.
It pivoted me away from my plan, which was to join corporate America, and I began to look at entrepreneurship as a career path. My family, and especially my dad, was very supportive.
How did you come by iBreastExam?
At Drexel I won a business plan competition, which allowed me to have a business space to work from. In the same area were the offices of Drexel's Tech Transfer lawyers who were licensing out innovation, especially technology, created within the university. Chatting with them around the water cooler was quite enlightening, I had not realized that people like myself, and not just large businesses, could license these innovations.
I reached out to my mentor, Dr. Banu Onaral, the dean of Drexel's School of Biomedical Engineering, and she gave me access to a machine that had been invented but not yet fully developed. I took the machine to India and with the help of cardiology colleagues, I saw it applied in the clinic in a clinical trial. I was amazed that a piece of code and some hardware could save lives.
In 2007, as I was getting married, my mother-in-law was undergoing breast cancer treatment. And I learned what a huge unmet medical need breast cancer screening was.
It's the #1 cancer in women in so many countries. And almost 90% of women in the world, especially in developing countries, don't have access to mammograms. And, the problem will only be exacerbated in the future as populations age. The sad thing is, if diagnosed early, most of these lives can be saved.
I began to look for tech that would work in this space. At Drexel, two colleagues, a husband and wife team, 23 East Main Str Mystic had developed a new sensor tech that used piezoelectric material, (which produces electric charge released from tissue in response to pressure) to measure tissue elasticity without radiation.
With co-founders Bhaumik Sanghvi and Matthew Campisi, this is the tech we licensed initially.
Where are you now in the development of iBreastExam?
After years of product engineering, multiple validation studies, regulatory approvals, various types of grants and investments, and with the support of an awesome team – today iBreastExam is reaching over 2 million women globally across 10 countries.
In the US, Siemens Healthineers USA is our distribution partner. We're also collaborating with Pfizer to bring iBreastExam to 135,000 women across the Middle East and Latin America. These global giants are mutually aligned with us in making breast cancer early detection more accessible to women. With support of our distribution partners, iBreastExam is being adopted at large scale by several governmental health agencies, non-profit organizations and private sector health systems.
Earlier this year we celebrated screening 50,000 women with iBreastExam, in collaboration with Goa Health Department and YuWeCan Foundation (famous cricketer and cancer survivor Yuvraj Singh's NGO). iBreastExam helped find 1250 women with lumps and 27 women with early-stage breast cancer are offered free treatment. 27 lives saved.
In another project iBreastExam is soon to reach 800,000 women in Lucknow, Uttar Pradesh – a project we're doing in collaboration with the National Health Mission UP and an NGO called India Turns Pink. We have similar projects underway in Malaysia, Philippines, Colombia, Chile, South Africa and Egypt.
Back in 2012 we received over $1M in grants from the Pennsylvania Department of Health, University City Science Center and Drexel University, that allowed us to develop first generation device. Since then we've received over $8m in funding, combining grant awards and capital investment from marquee investors like Kiran Mazumdar-Shaw, Dr. Ranjan Pai and others.
The newer iBreastExam no longer uses piezoelectric sensor, instead it uses dynamic co-planar capacitive sensors, technology similar to the one used in our mobile phones. It basically measures pressure applied to the skin and the resistance encountered. When used on breast tissue, the iBreastExam device is looking for a change in the resistance, that is stiffness, measured.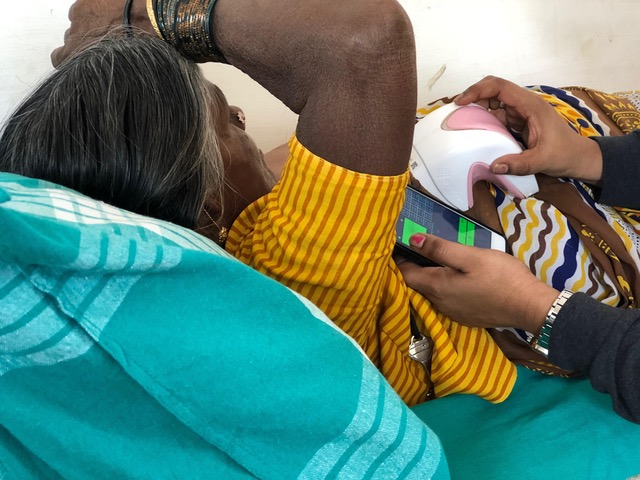 Many of the governments and private sector partners are embracing our technology because it's cost effective, reliable, easy to use, highly scalable and since the pandemic they have come to realize the value of early detection of cancer and prevention.
The American Cancer Society and the Centers for Disease Control and Prevention says that at the height of the pandemic, breast cancer screening rates dropped by 87% in USA. This is a global phenomenon, thus, there is an extreme urgency to screen more women to reverse some of these terrible consequences of the pandemic. We're now a proud member of the American Cancer Society and the Union for International Cancer Control.
Who should have an examination performed with the iBreastExam?
In simple terms iBreastExam is an FDA cleared, cost effective, hand-held device, that enables primary health workers to identify breast lumps early, in just a few minutes, without requiring cumbersome and expensive machinery or a review by an expert radiologist and without any pain or radiation.
The overall specificity rate for the iBreastExam device is high, it has <2.5% false positives, and can detect breast cancer at a rate 3-4 times higher than clinical breast examination.
Mammograms are still the gold standard, but they're expensive and many women, often people of color, don't have access to it because they are not insured or they live in remote areas or due to lack of awareness.
We hope to fill the gap with iBreastExam, especially in low resource settings.
What is your collaboration with the Maina Foundation?
We really value Maina Foundation and its focus on saving lives from breast cancer. Our vision of early screening and detection are perfectly aligned.
Maina Foundation has donated our units to hospitals they collaborate with, including Somaiya and AIIMS in Rishikesh.
What's next?
Thus far we've sold ~2 million breast exams using iBreastExam – at a fraction of the cost of mammograms, in 12 countries, including the USA, India, Brazil, Nigeria, Colombia, Chile, Egypt, Malaysia, Thailand, Indonesia, Myanmar and Nepal.
Recently, in Goa, India, we reached a milestone where we screened 50,000 women, and identified 1250 with a lump, of which 27 women were treated for early breast cancer.
It's easy to use, cost effective and scalable, easily used by community health workers e.g., midwives and auxiliary nurses in rural areas.
Tell us more about your team.
We have a passionate and diverse team of talented engineers, innovators, public health experts, cancer researchers and management team of 40+ under subsidiaries in India and Malaysia. We have company culture that is one of a family, and even though we often have crazy hours and roller-coaster like ups and downs, we love the work we do.
Our next steps for the technology is to develop cervAIcal, a device for detecting cervical cancer early, and we have a consumer application of iBreasExam in development for patients to self-examine themselves, in the comfort and privacy of home.
As an entrepreneur what words of advice do you have for our readers?
Entrepreneurship by default comes with lots of downs and a few ups. It can feel defeating at times. My advice, anyone thinking of pursuing it, is to focus on opportunities of impact that are long lasting and the one that you truly believe in. Opportunities that can save lives or improve the quality of lives of people for years to come, opportunities that can outlive you.
Find a healthy mix of foolishness and ambition, with the desire to make a difference, and be aware that the journey is often mostly failure, but the failures are fun too, because they make for amazing stories. You have to like to wake up and do it, because it's not about fame or money or stature.
And don't forget to give back. Now, 23 years later, I teach the Entrepreneurship in Biomed class at Drexel – the kind of class that altered my life!
Thank you Mihir, and keep up the good work!
Thank you for reading. Stay healthy and continue screening for you and your loved ones!!
Manju Soni (she/her) (pen name: M. J. Soni) is a former eye surgeon turned author. She is the author of Defying Apartheid, her debut nonfiction book that captures her experiences of being a young activist against apartheid. Her short fiction and essays has appeared in Ellery Queen Mystery Magazine, Akashic Books, Apeiron Review and The Establishment. She's a member of Crime Writers of Color and Sisters in Crime (National and Connecticut).
https://manjusoni.com | https://twitter.com/MJSoniWrites
We thank you for your continued support!
For more information on Maina Foundation, and to help its mission, go to https://mainafoundation.org or contact us at 860-434-3985 or info@mainafoundation.org

SAVE A LIFE - DONATE NOW

Donations can also be mailed to:
8 Peppermint Ridge, Old Lyme, CT 06371, USA